Scroll down
KASK wine
eCommerce store for home wine Tasting Kits & wine bar
HOW WE HELPED
Web Design
Web Developement
WooCommerce
SEO Strategy
The brief
We made the website work harder for KASK
Not only do KASK Wines sell their online wine tasting kits but have a stunning, busy wine bar in Bristol. The new website allows KASK to sell their online wine tasting kits, wines, craft beers and allows customers to book a table online.
We built KASK Wine a tailored WordPress website to showcase their brand and incredible service. The website uses WooCommerce to manage the e-commerce aspect of the website to sell wine tasting kits, wines, craft beers and merchandise.
Approach
Improving the customer experience
KASK Wine had recently had a number of commercial photoshoots which meant we had some great imagery and video to work with from the beginning which always helps when trying to creating something visually stunning.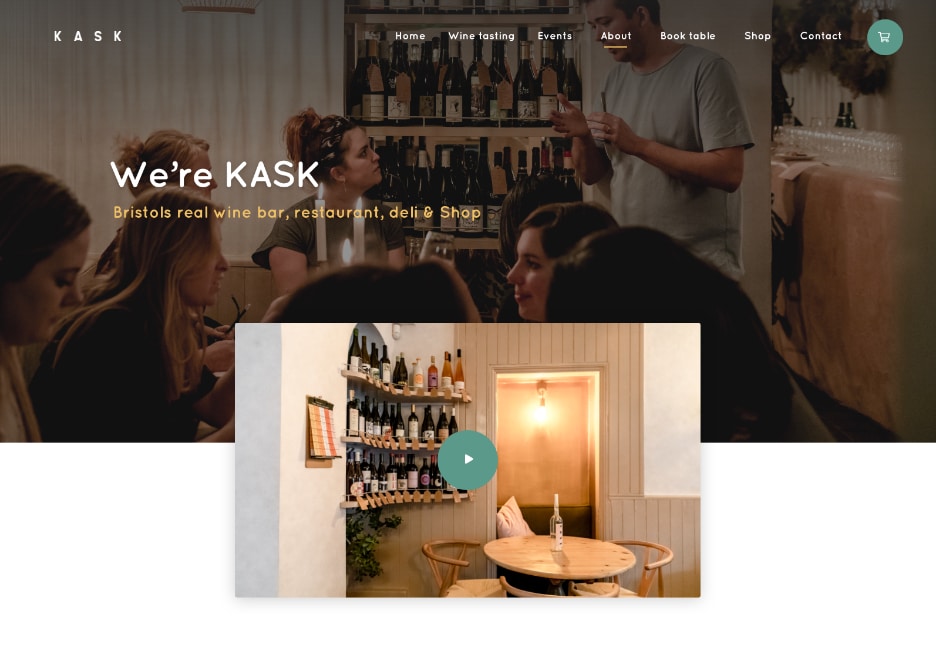 Ecommerce
WooCommerce allows KASK to sell their at home wine tasting kits, wines and other merchandise online with ease.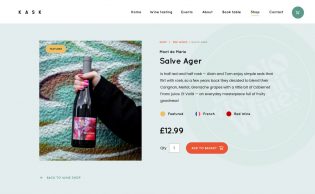 Mobile responsive
Functions perfectly on all devices
We designed this site to look great on any screen size, from a small phone to a wide-screen monitor. It's an elegant solution for a complicated problem, and it looks terrific.
Game changer
Saving KASK time by streamlines their processes
The website allows customers to make reservations online, order Wine Tasting Kits and get their favourite wines delivered to their door.
The new website was created to help KASK save time by focusing on the things that are important.
Over the moon with our shiny new website + online shop. We worked with the incredible Son of Jesse who have brought to life a site we're super proud of.

KASK
Natalie, Co-founder of KASK Wine