Scroll down
Statsbomb
Football analytics company working with elite football clubs
HOW WE HELPED
WordPress Development
Bespoke Theme
Multilingual Website
CRM Integration
The brief
From Blog to a major player in the football analytics world
StatsBomb provide elite football clubs across the world with key football analytics and their website needed to showcase the incredible software they have built.
Approach
Multilingual WordPress website
StatsBomb have a global reach so it was important the website supported a number of different languages to cater for the different audiences. We setup WPML allowing StatsBomb to manage different content for different countries.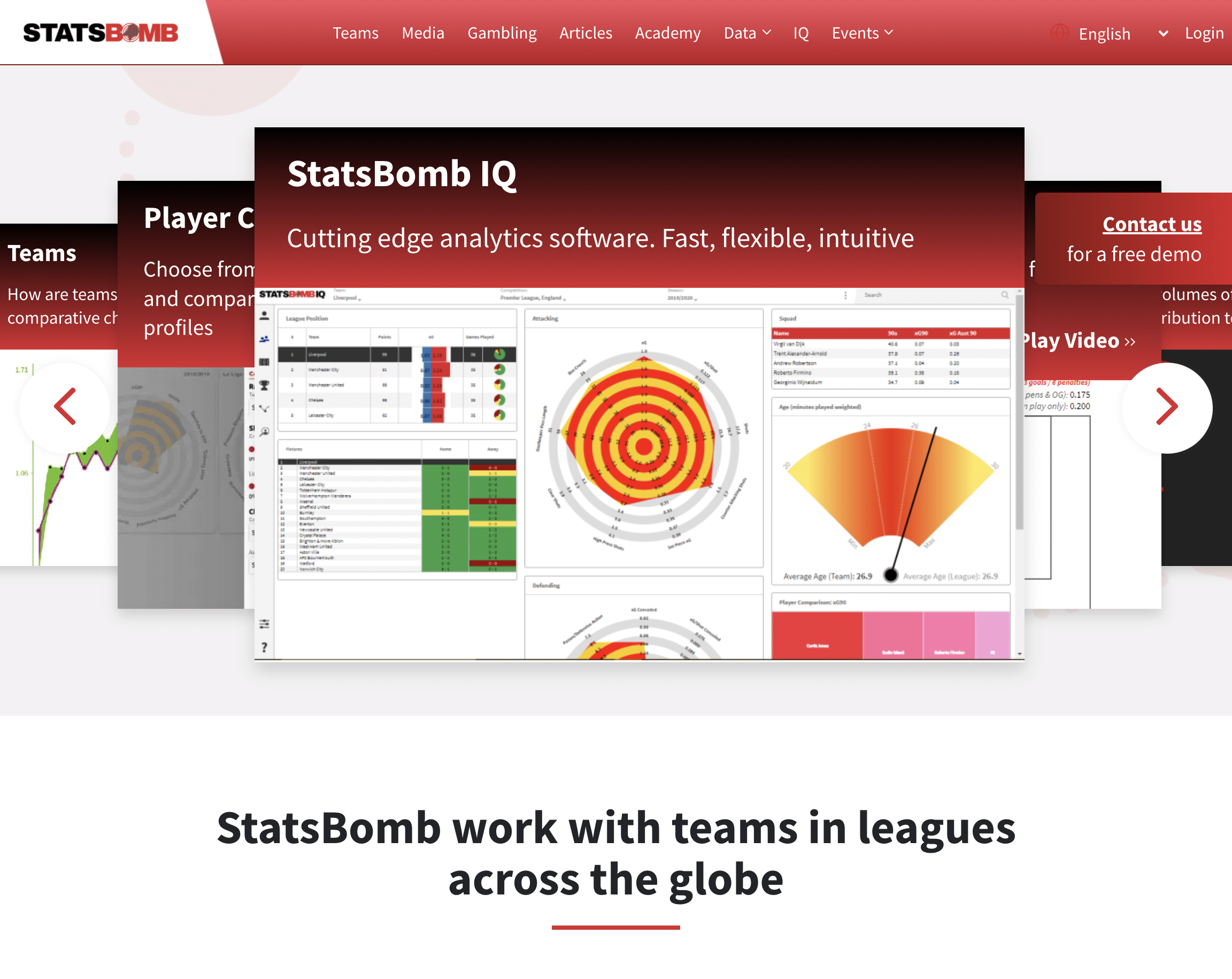 Mobile responsive
Functions perfectly on all devices
A large section of StatsBomb users visited the website via their mobile devices so it was critical to ensure mobile users had a great experience as well as the desktop users. We used a mobile-first approach to building the WordPress website.
It has been an incredibly straight forward process - Son of Jesse are very responsive, organised & understand the technology very well, and have been a pleasure to work with.

StatsBomb
Charlotte Randall, Co-Founder StatsBomb