Scroll down
Aspire Glass
eCommerce website enabling expansion
HOW WE HELPED
WordPress Development
WooCommerce
Custom delivery rules
Bespoke Theme
SEO friendly
Glass Calculator
The brief
We created a ecommerce website with WooCommerce to expand the business.
We worked with Promote Online to provide Aspire Glass a new ecommerce website. The new website has allowed Aspire Glass to branch out into selling their Glass Balustrades, Juliet Balconies and Glass Staircases online. We used WooCommerce to give them the ability to manage their stock and easily sell to their audience.
Approach
Simple, high end, simple WooCommerce website
We created a high end online shop which is simple to manage. The dark styling contrasts their main installation website giving the website it's own identity whilst remaining consistent with the parent brand.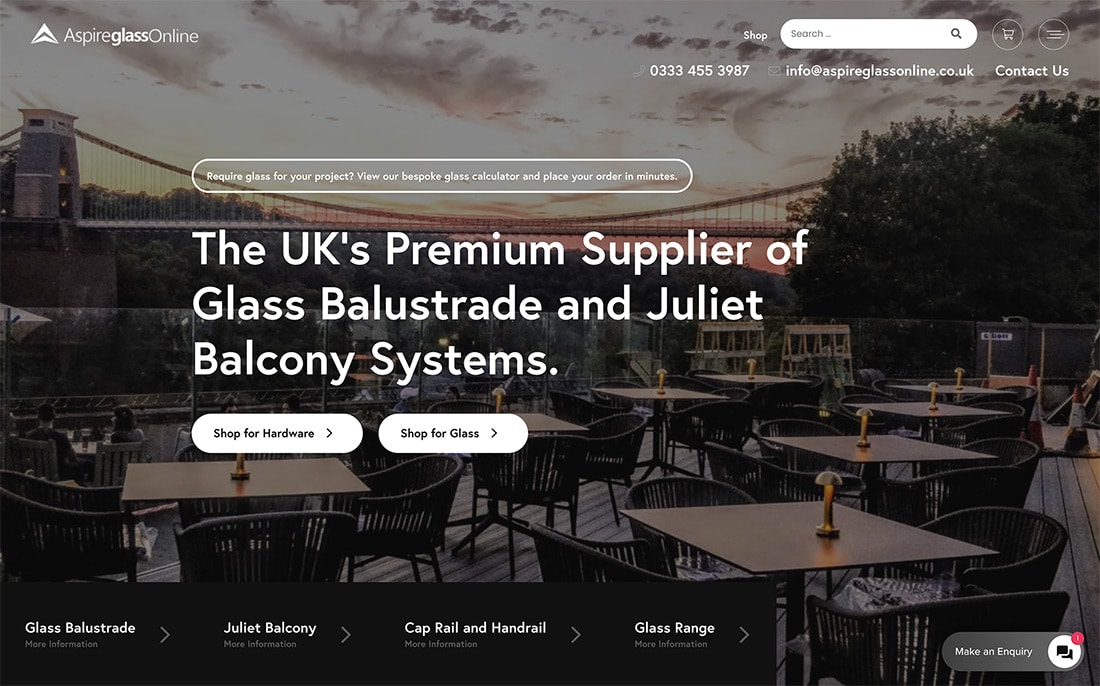 eCommerce
WooCommerce Online Shop
WooCommerce and WordPress go hand-in-hand and this combination was the perfect pairing to give Aspire Glass something designed but also functional. Due to the nature of the different products we included tailored delivery rules, glass calculator and tailored product import functionality.
Tailored design
The website has been optimised for the end user with an interactive user experience to encourage curiousity.